The store of your products on the web.
With Add plus you create WEB CATALOGS WITH "AUGMENTED" INFORMATION for each of your products. Why are you augmented? Because you can label items and objects with multi-dynamic QR Codes to direct your customers to an infinity of information content, always updatable: videos, audio, texts, images and even your chat contacts to get feedback, opinions and addresses.
Your customers will never have been so informed and satisfied.
Select the Media Kits for your WEB SHOWCASES and share them everywhere.

AbbigliamentoModa srl
NEW ARRIVALS

WOMAN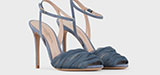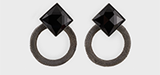 GIFTS

WHERE WE ARE