Your

skills

on a multiple-link page

Tell yourself and highlight your works, your content and contacts.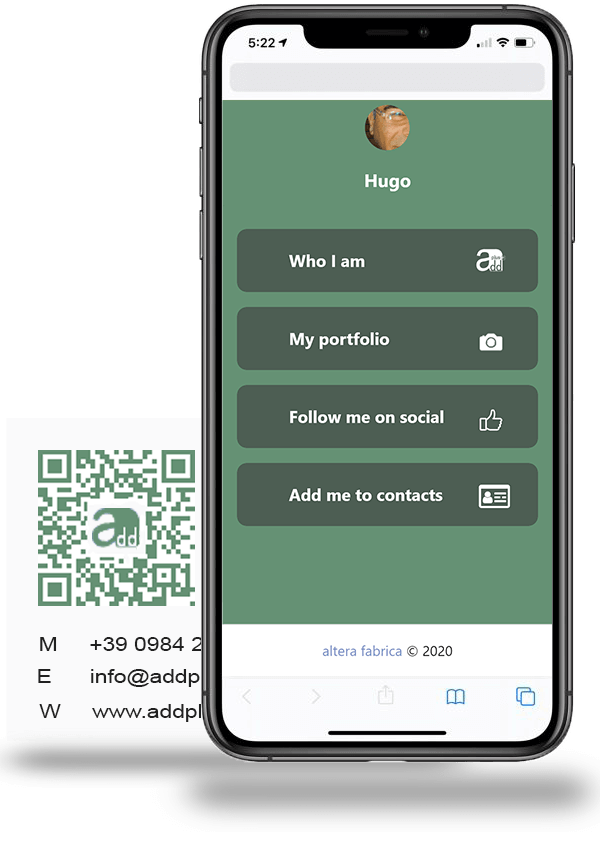 Your story, your works, your social networks for an impactful professional profile
Some content or features are not available here because of your cookie preferences!
This is because the features/content marked as "Google Youtube" use the cookies you have chosen to keep disabled. To view this content or use this feature, please enable cookies: click here to open your cookie preferences.
Edit all the content that best presents you to a multiple-link page and generate the associated QR Code tracking; have it printed on your business card.
Or use it interactively and clickable as a signature in your emails.
It will tell who you are, what you do, your work and your experiences; you can direct your customers to your website, social media, promotional videos or your e-commerce.
A whole world of editorial content to your liking that will increase your professional profile giving you more opportunities.
Whatever your profession you express your creativity and communicate your skills by witnessing them with a multi-dynamic QR Code.
Other Add plus applications
All your social media at the click.
Label 1 to share 1000, from any device.