Your social networks in one place:
multiple-links
for Instagram, TikTok Bio and more
Gain more followers on your social media and check the insights with short-url.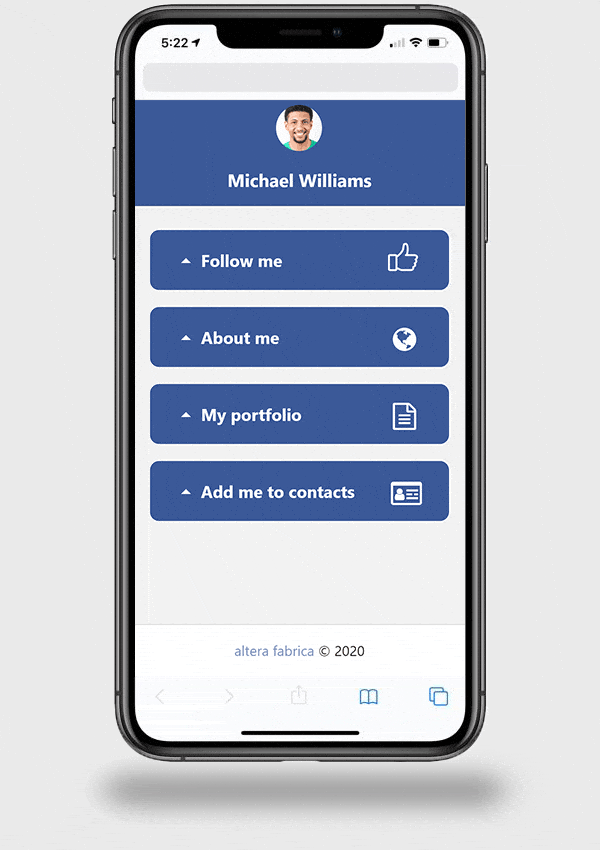 Strengthen your
social image
Strengthen your social image
Some content or features are not available here because of your cookie preferences!
This is because the features/content marked as "Google Youtube" use the cookies you have chosen to keep disabled. To view this content or use this feature, please enable cookies: click here to open your cookie preferences.
Let your followers find you, organize multiple-link landing pages with your social media profiles immediately reachable from your Bio in Instagram, TikTok and more.
You can update them at any time, customize colors, icons, brands effectively supporting your social image.
Share them with short-url and analyze your follower clicks or with QR code for magazines, brochures, flyers and via email.
Edit them for your Bio or in your posts to promote your social activity.
Other Add plus applications
Deadlines will no longer be a problem, manage them better.
Make your multiple-link page your best presentation.